Applicant:
ISG series air cooler water circulation drainage centrifugal pump is used for delivering clean water and other
liquids which have similar physical and chemical characteristics with clean water.
It is applicable to industrial and municipal water supply and drainage, pressurized water supply for high-rise buildings, garden spay-irrigation, fire fighting pressurization, long distance delivery, HAV and refrigeration circulation, bathroom pressurization and equipment matching; and the operating temperture is less than 90℃.
Model Description:
MODEL-ISG80-160(I)(A)(B)(C)
ISG series air cooler water circulation drainage centrifugal pump
80 - Nominal diameter of pump inlet and outlet (mm)
160 - Nominal diameter of impeller
(I) - Classification of flow
(A)- The first cutting of impeller
(B) -The second cutting of impeller
(C)- The third cutting of impeller
Performance curve: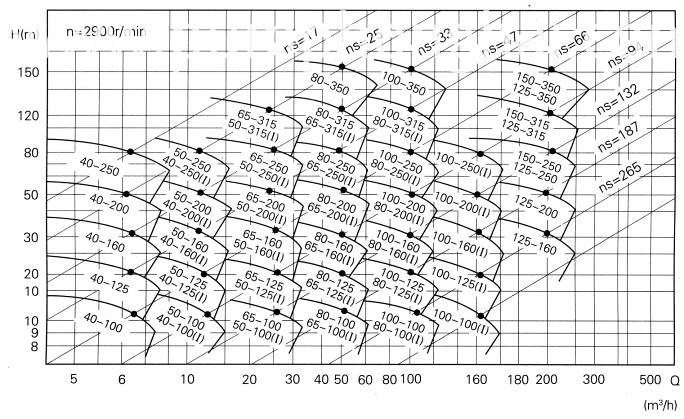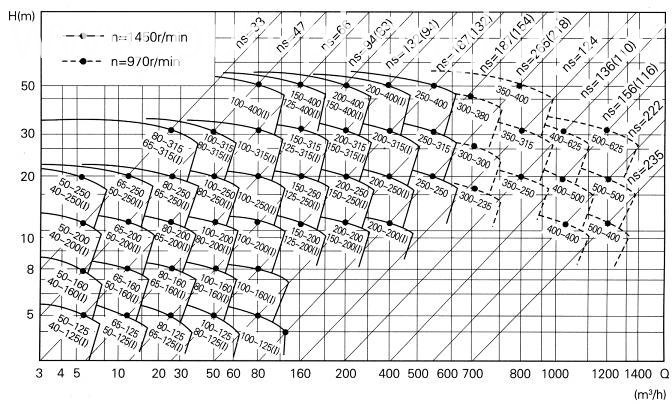 Product structure: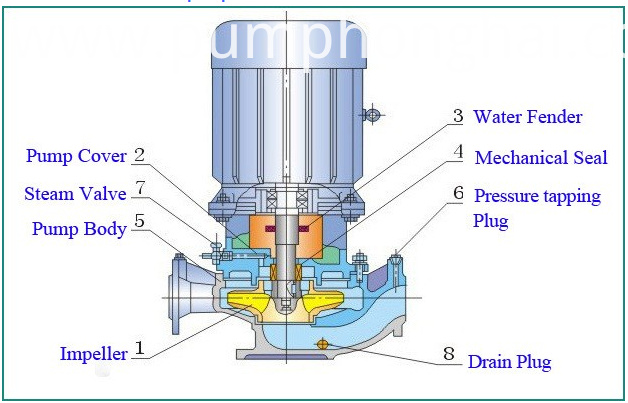 Production advantages:
1) Smooth and reliable operation: The absolute concentricity of pump shaft and excellent movement of impeller ensures the smooth run without any vibration.
2) No leakage of water: Adoption of cemented carbide seal in different materials guarantees the leak-tightness of convey through different medium.
3) Low noise: Water Pump supported with two low noise bearings could run smoothly and basically without noise except the slight sound of the electromotor.
4) Low fault rate: The structure of pump is simple and reasonable and quality of key components is international first class; so the working time without fault is significantly increased.
5) Easy maintenance: Replacement of seals and bearings is easy and convenient.
6) Less land occupation: The outlet can be leftward, rightward and upward, which will facilitate layout and installation of pipes and save space.
Pump's pictures:
ISG cast iron material pump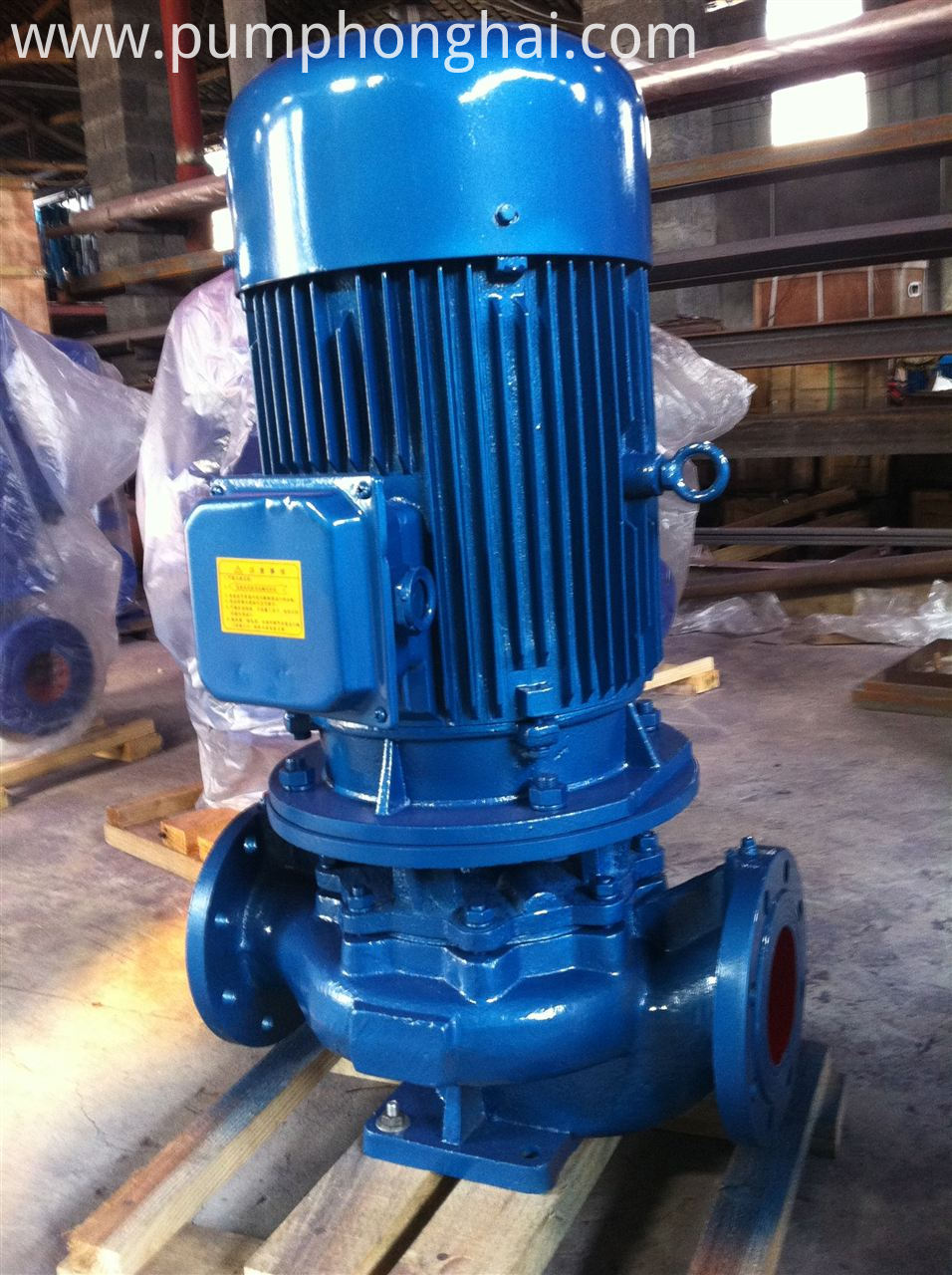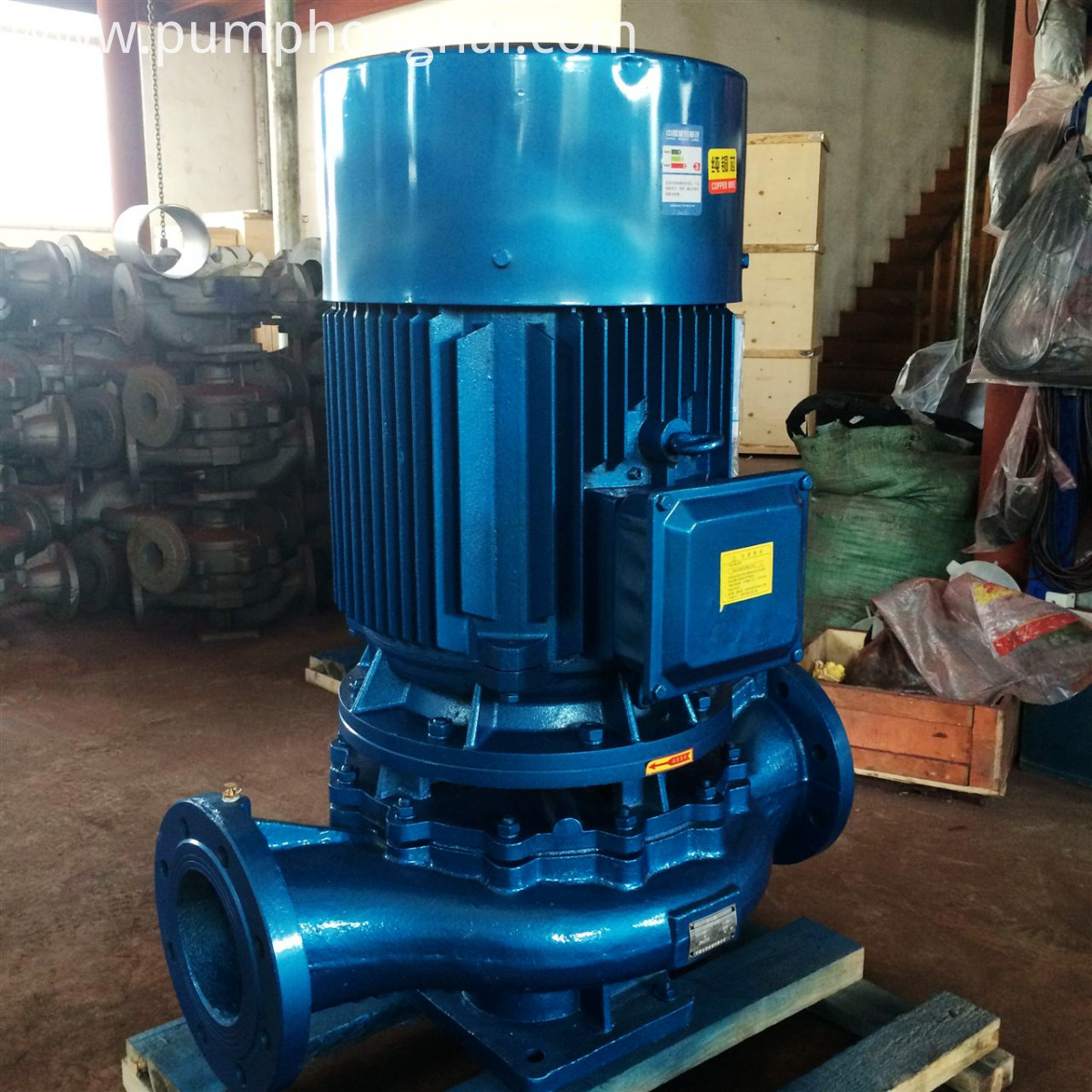 ISG stainless steel material pump