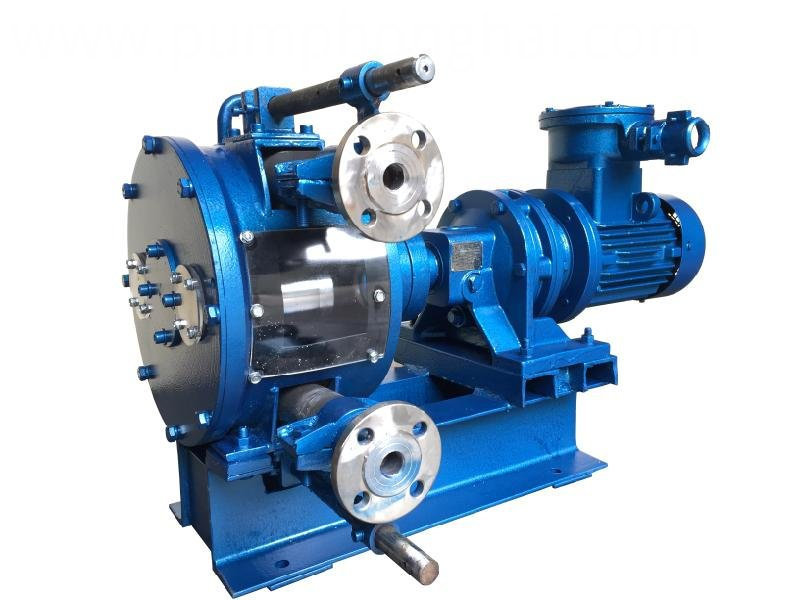 Brief introduction
High pressure hose peristaltic cement concrete pump is absorbing the foreign advanced technology and the development of a new, multifunction and multipurpose industrial pump.It completely out of the running mode of traditional pump impeller and shaft seal and impurities on the viscosity, corrosive, fluid medium transport has a great advantage, using the principle of very different from the traditional pump, wide application range.
Pump in the form of the structure: vertical, horizontal pump.
Pump into the form of the hose: single pipe pump, double pump.
Pump according to the sealing form is divided into: open, half seal pump, pump seal pump.
Construction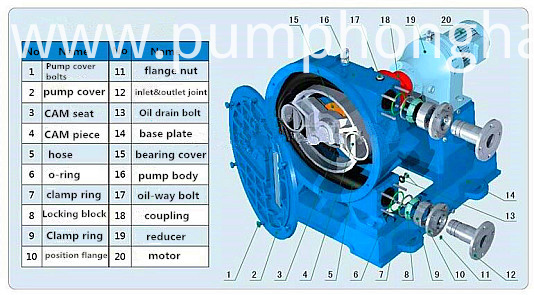 Feature
High pressure hose peristaltic cement concrete pump
1. Unique without sealing structure make it won't create any leaks.
2. Strong self-priming capacity, water absorption can reach 8 meters.
3. The pump suction fluid contact with rubber hose, only thus can transport all kinds of viscosity, density, corrosion resistance, abrasive fluid material.
4.Can deliver a solid particles, crystals, fiber material and other impurity liquid materials, won't produce any blockage and fault.
5. Can be positive and negative to work, with self-cleaning abilit.
6. Do not need irrigation pump pump start-up, operation especially convenient for clearance.
7. The vibration and noise is small, can be fixed on the trolley mobile operation.
8. Simple structure, convenient operation and maintenance.
9. Less power consumption, high volumetric efficiency, and has good measurement capability.
Working principle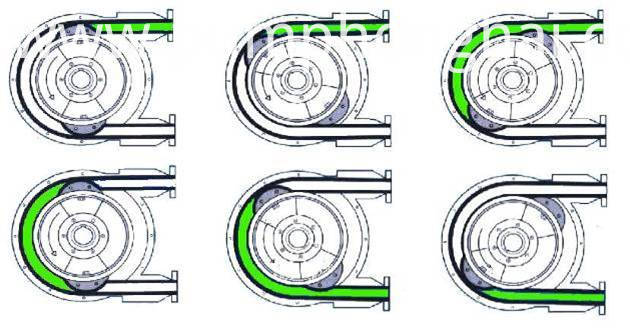 Application cope
High pressure hose peristaltic cement concrete pump
1. The chemical industry: acid, alkali, phosphate slurry and inorganic materials such as titanium dioxide.
2. Petrochemical: drilling mud and previous delivery.
3. Water treatment: silt mud, lime etc.
4, mining, metallurgical industry, gold mining, gold smelting of filling materials in the pulp in the process of the transportation.
5. The pharmaceutical industry: all kinds of material liquid drug delivery.
6. The food industry: oil material and beverage conveying.
7. Paper industry: pulp, sulphur pulp conveying.
8. The construction industry: cement mortar conveying.
9 in ceramic industry, ceramic glaze slurry etc
10. waste, electrolytic slag, slag metal liquid, paint, coatings, adhesives, glue, rubber latex, refractory fiber pulp and all other tightly seal requirements, more liquid viscosity, particle content delivery.
Parameter Date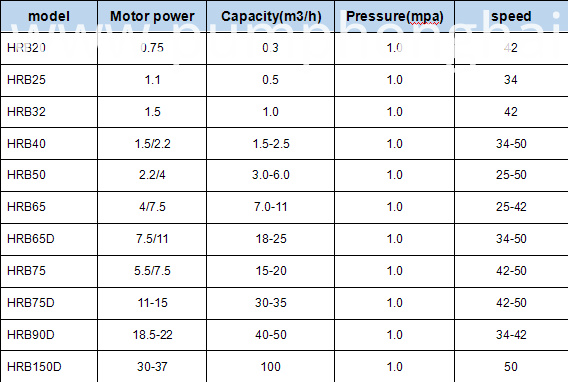 Product show